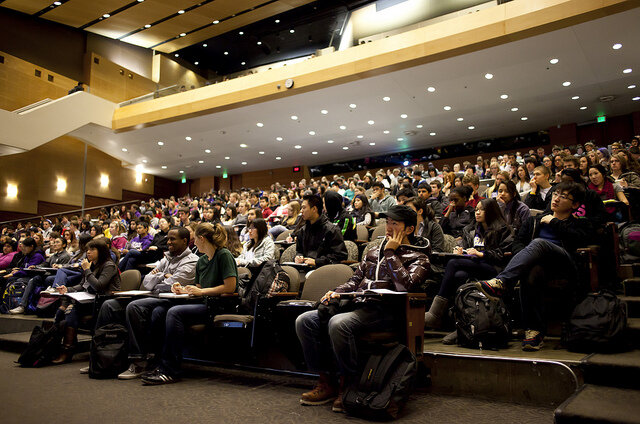 What is effective teaching?
Teaching undergraduate and graduate students is multifaceted and challenging at times.Understanding if we are effective at teaching can be elusive and difficult to define. We have heard "effective teaching" is sometimes related to student achievement grades or instructor performance ratings with regards to results from course evaluations or Student Rating of Instructor (SRI) evaluations.
Measuring the effectiveness of our teaching cannot be captured with one assessment or instrument. Instructional strategies, methods, learning environments, delivery modes, and assessments must work in concert with professional knowledge and teaching development. A conceptual framework for effective teaching was synthesized from a meta-review of existing research and literature (Stronge, 2018) highlighting six qualities that make up effective teaching.
In considering this framework the question "What is effective teaching?" emerged for our symposium theme.
An instructor cannot be defined by their discipline knowledge alone. A holistic approach to teaching must be considered as suggested by James H. Stronge (2018).
"The framework for Qualities of Effective Teaching is a valid operational definition of teacher effectiveness, according to a study of teachers and administrators (Williams, 2010)." (Stronge, 2018)
The six qualities of effective teaching are:
Professional knowledge

Instructional planning

Instructional delivery

Assessments

Learning environment

Professionalism
Stronge, J. H. (2018). Qualities of effective teachers. 3rd Edition, Alexandria, Virginia.: ASCD.